We just got ourselves a Nikon D3100 and it's actually our first DSLR. Before making the switch from a Samsung ST550, our top choices were Nikon D3000, Canon 400D, Canon 500D and this. After considering the specs and our budget, we then got ourselves a Nikon D3100.
The Basic Nikon D3100 Review
Some of my mommy friends ask me, "How do you manage to capture your kids' smiles?" The secret – I have a Samsung ST550. It's among the first two models of the Samsung 2View Cameras. Now, they've come up with fancier models – the Samsung ST700, PL170, and PL120. All of which are equipped with one of the latest innovations in point-and-shoot cameras – dual LCD screens – one on front and the other on the back side! Read more
I was one of the lucky 10 bloggers who won a brand new Electrolux Dynamica Vacuum last week in the Electrolux Doom of the Broom Blogger's Contest. A day after I took my new "household help" home, I gave it a try.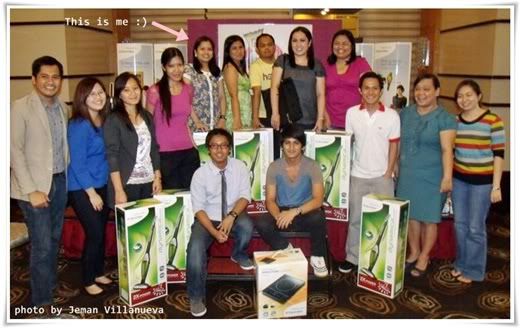 Since the iPad is a bit pricey (it's sold within the Php 24,000 – Php 30,000 range for the 16GB Wifi version), many Filipinos are turning their attention to the China-made iPad clone which is known as the aPad. This one is way cheaper. If you browse online classified ads, you can find wholesalers that can sell you three units for as low as Php 4,000 for a unit. That's way cheaper than the price of the real iPad (just to emphasize).
The usual specs of the fabled iPad is a 7 inch touch screen display (800 x 400 pixel – resolution), with Google Android 1.6 or 2.1 O.S., 128 to 256MB DDR2, Wifi Connectivity, and up to 32GB SD memory – and it also has stereo speakers, 3.5mm headphone jack, USB ports, a web cam, and a built in microphone.
A decade ago, most people may be ashamed of buying preloved clothes, but now, shopping ukay-ukay clothing is simply a more practical and economical means to get fashionable clothes at affordable prices.
I myself am fond of going to ukay-ukay shops. Why? because it is a practical choice, especially for a mom who works hard to earn. When you buy from ukay ukay shops, you get to pay half if not a quarter of the original price of the item. You can find shirts and blouses within the Php 50.00 – Php150.00 range and a dress or a pair of fancy pants will only cost you anywhere between Php 100 to Php 300.00.