Tip No. 1: Take care of the Electrical Cords and Wires
Among the most common cause of household fires are electrical fires. To prevent this, avoid overloading circuits or extension cords. You must also try to strategically place your cords and wires in places far from rugs and high traffic areas. Do not place wires and cords where they can be run over by your pets or kids, or where heavy materials can roll over or be placed over it. If you appliances, wires, or plus suddenly spark or emit an unusual spell, shut it off, unplug immediately, and have it repaired. Read more
Let's face it; we all know that to get the best results you need to be willing to put in the graft, which often includes preparation even before you start working. When varnishing floors, preparation is essential. A well-prepared wood is necessary for optimum amounts of adhesion of its surface.
If you are wishing to do this but are unsure as to what you will need to do follow these simple instructions and you will be well on your way to the floor you are after:
Knock in any raised nails – This is essential in ensuring a professional finish and needs to be done thoroughly. Check, Check and repeat is the method I would recommend!
Fix any loose or damaged boards – If you have any issues with your floor this would be the best time to fix any damaged boards and ensure that none of boards of loose. Read more
Tip No. 1. When you store your stuff, make sure that you label each and every box, and leave small spaces between rows of boxes so it won't be hard to find your stuff when you need them.
Tip No. 2. When you need to stack your documents or your clothes, get boxes that are of the same dimensions. These boxes are easier to organize and stack.
Read more
Concerns about the environment are ever increasing, as are our concerns for our own pockets. One way to ease both these concerns is taking action against your own water usage. Water can be an expensive commodity, and at times is in short supply in many places around the world.
There are a number of different ways you can do to save water, ranging from simple tips you can implement in your everyday life to products which might cost to buy, but will save you money in the long run.
Moving to a new home can be very exciting yet super stressful. Before you can settle on your new home sweet home, you have to deal with the papers, the people, and the stuff to move.
Moving to a new home is a big challenge – not just physically. It is also a great challenge to your financial, legal, mental, and social capacity. Packing your stuff alone is easier said than done. If you've got kids, explaining why the move has to be made and helping them cope with the change will also demand a lot of time, attention, and patience from you too. On top of that, you will have to deal with the money issues involved such as mortgage or rental fees, and the likes. You also have to sign contracts and more. That being said, moving can be very exhausting and considering the help of removal companies can be a great idea especially if you are faced with one of these…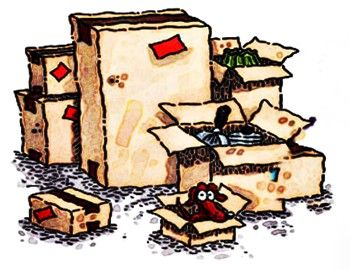 Read more