Part 1 of Frugal Options in Gadgetifying your Home: Cheapest Netbooks and Laptops in the Philippines
PART 2: Cheapest Android Phones List here
What's in your Christmas Wishlist? For most people – especially students, gadgets are definitely on the list. Now if you're a mom or a dad and you really want to fulfill the gadget wishes of your kids despite the fact that you're short on your Santa-Claus-like Christmas shopping budget, perhaps I can help you.
No, I don't have any money to lend or to giveaway but I did exhaust the powers of Google to compile a list of the cheapest netbooks, cheapest android phones, cheapest 12MP to 14MP digital cameras, cheapest tablet pcs, and other techie devices that your kids (or even you and your hubby) might wish for this holiday season. With this list, you can "gadgetify" your home with a Christmas gadget budget of just Php 35,000! Amazing huh?
*Gadgetified home: A home with a pc/laptop/netbook, a smart phone/android phone,
a digital camera, a tablet pc, and an internet connection.
Cheapest Netbooks in the Philippines (Worth less than Php 12,000)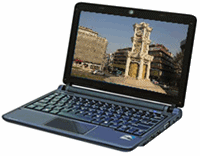 Neo B3360N N455 Atom DOS NetBook
This DOS netbook has an Intel® Atom™ N455 Processor, a 10.1 inch Wide Screen Display with ergonomic big size keyboard and touch pad and Intel GMA 3150 Graphics. It runs on 1GB DDR3 with 250GB HDD. It also has a 1.3MP Webcam and Mic, and it has a three-cell battery.
COSTS Php9,999 at www.asianic.com.ph
Neo B3363N N455 DOS Laptop
This laptop runs on Intel® Atom™ N455 Processor ad it has a 10.1" Wide Screen Display, an Ergonomic Big-Size Keyboard and Touch Pad, and Intel GMA 3150 Graphics. It also has 2GB DDR3 and 320GB HDD memory. This Neo laptop also has 1.3MP Webcam, High-Performance Speakers, and Microphone. This also runs on a 3-cell battery.
COSTS Php10,500 at www.complink.com.ph
Asus Eee PC X101H (Meego)
This thin and lightweight netbook PC has an Intel Atom N455 1.66GHz Processor. It runs on 1GB DDR3 Memory with 250GB HDD SATA. The screen is a 10.1″ WSVGA (1024×600) LED Display and it also has 802.11b/g/N WiFi + BT, webcam, and multi-in-1 card reade.
COSTS Php10,995 at www.villman.com and www.complink.com.ph
Samsung N100-MA02PH (MeeGo)
This netbook runs on Intel Atom Processor N435, 1.33Ghz Intel MN100 Chipset. It has 1GB DDR3 System Memory and 320GB SATA HDD. This has a 10.1″ WSVGA LED Display with 1024 x 600 resolution and MeeGo OS
COSTS Php10,999 at www.villman.com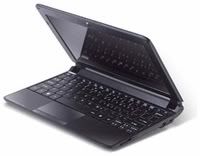 eMachines by Acer eM355-N571g32ikk
This netbook runs on Intel® Atom™ processor N570 with 1 MB L2 cache, 1.66GHz. It has a Linux,Mobile Intel® NM10 Express Chipset with 1GB DDR3 memory and 320GB HDD. It also has a 10.1″ LED backlit SD 1024 x 600 (WSVGA) pixel. It also has a webcam and an Intel® Graphics Media Accelerator 3150.
COSTS Php11,499 at www.villman.com
Neo B3362N N455 Atom DOS NetBook
This netbook runs on Intel® Atom™ N455 Processor and it has a 10.1" Wide Screen Display, an ergonomic keyboard and touch pad, and Intel GMA 3150 Graphics. It runs on 2GB DDR3 and 250GB HDD. It also has 1.3MP webcam and microphone. It also runs on a three-cell battery.
COSTS Php11,499 at www.asianic.com.ph
eMachines by Acer eMD350-21G16i
This laptop is powered by an Intel Atom N450 1.66GHz and it has a 1GB DDR2 Memory with 160GB SATA HDD. It also has 10.1″ SD 1024X600 (WSVGA) pixel resolution and you can connect it via 802.11b/g WiFi. It comes with a 6-cell Li-ion battery pack and a Microsoft Windows 7 Starter Edition.
COSTS Php11,999 at www.villman.com
MSI Wind U230x-MVXP
This netbook runs on AMD Yukon Mobile Technology and AMD Athlon Neo MV40 Single Core L335 1.6GHz Processor. It has a 1GB DDR2 memory with 250GB HDD and its LED screen is 11.6″ HD with 1366×178 resolution. It has ATI Radeon HD3200 Graphics and it can be connected wirelessly 802.11bg-N. It's also HDMI cable and it comes with a Genuine Windows XP Home.
COSTS Php 11,995 at www.villman.com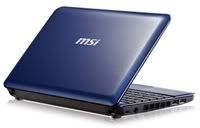 MSI Wind U135DX-CH1
This laptop runs on Intel Atom N455 1.66 GHZ and it has a 1GB DDR3 w/ Extra Slot and 320GB HDD. It has a 10″ WSVGA LED Display, an Intel 3150 GMA, a built in Webcam, 3X USB ports, and a 4-in-1 card reader.
COSTS Php 11,995 at www.villman.com
Lenovo Ideapad S10-3B DOS NetBook
This netbook has an Intel Atom  N455 Processor with 1GB DDR3 memory and 160GB HDD. It has a 10.1" wide screen display and an ergonomic keyboard with touch pad. This netbook also has a 1.3MP Webcam, built-in Dolby 2.0 stereo speakers, a mic, and a three-cell Lithium ion battery.
COSTS Php11,999 at www.asianic.com.ph
Comments